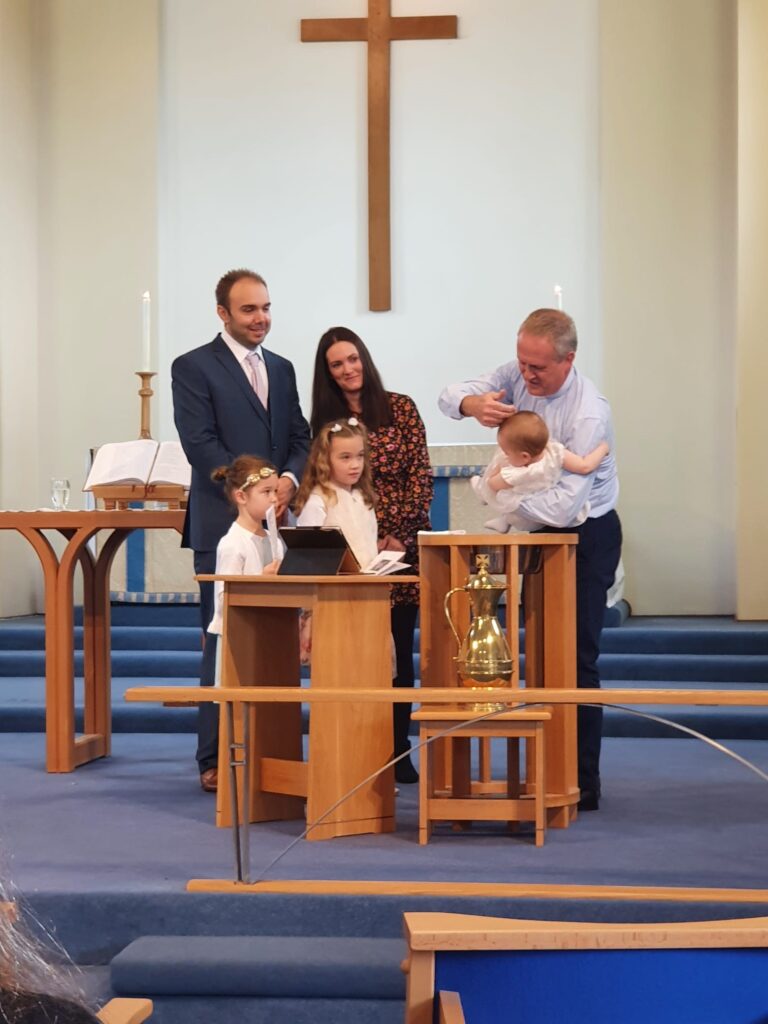 Baptism (also called "Christening") marks the beginning of a person's journey in the Christian faith, and their reception into Christ's body, the worldwide church.
At St John's we baptise babies and children but also young people and adults.
Baptism is always a serious, as well as a joyful occasion because of the promises and commitments that are made. For example, the service contains the following responses:
Do you turn to Christ as Saviour?
I turn to Christ.
Do you repent of your sins that separate us from God and neighbour?
I repent of them.
Do you renounce the deceit and corruption of evil?
I renounce them.
For further information including to arrange a service please contact Rev. Geoff Andrew. Email: geoff.andrew@stjohnsstoneleigh.org.uk or phone 020 8643 7878. Alternatively contact the church office. Email: office@stjohnsstoneleigh.org.uk or phone 020 8786 7048. Please note the office is open on Wednesday and Friday mornings only.